Free love tarot reading
A tarot reading of Love or Relationships can help you clarify, discover or renew your perspective on how you relate to your loved ones. It can reveal hidden patterns in our relationships, unconscious reasons why we love the way we do it, or why we love what we do.
Love and love relationships are the classic questions to ask your tarot cards. After all, our relationships are an essential part of our experience as people. They help create who we are, and shape how we perceive and interact with the world.
Get your free Interactive Love Tarot reading
Click on the cards below to reveal a tarot card from the deck. Repeat until you draw all the visible cards. The meaning of the cards for your Free Love Tarot Reading will appear below each card. These Free Interactive Tarot cards will give you lessons and wisdom that can guide you to make the most of your current circumstances.
Select 3 cards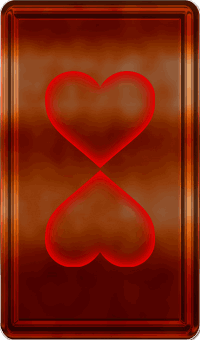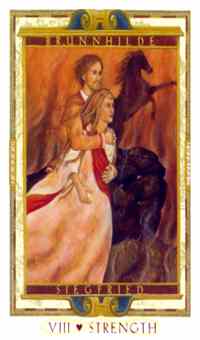 ◁ Strength ▷
You may find yourself in a passionate and fiery romance when you draw the Strength card in a love tarot reading. The intense feelings suggested by this card can indicate both a strong relationship, and also one that can be prone to anger, jealousy or other emotional explosions. There are both pros and cons with this kind of relationship. Alternatively, Strength's tarot love meaning is one of compassion, empathy and inner strength; you may find that these qualities are bound to attract the partners that you need, or bring you and your existing partner closer together than ever. Empathy may give you greater insight to both yours and your partner's needs and insecurities. Should you find yourself in an argument or in heated moments, it may be better for you to treat each other with patience and gentleness, rather than allowing your anger to take control.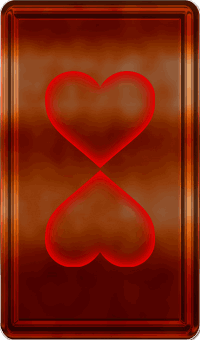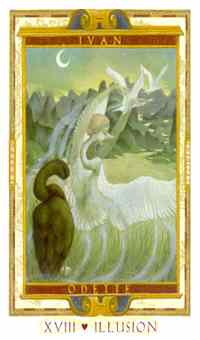 ◁ The Moon ▷
With the Moon in a love tarot reading, it's likely that emotions are complicated at this time. The environment can be one full of misunderstandings, and not everything is as it appears. You may need to do some work to get to the bottom of things; be sure to not only ensure the intentions of others, but also understand your own emotions, desires and motivations. There may be old attitudes, beliefs or ideas that are clouding your judgement. Many things can be hiding in your unconscious affecting your ability to accept love. Are past relationships haunting you? Have you lost faith in love? Do you believe you are unworthy of love? All of these can have profound affects on how we approach relationships. Now is the time to examine them and reveal them as they truly are.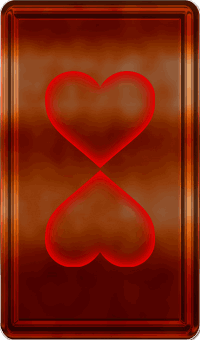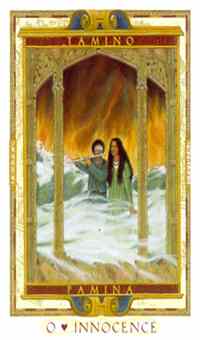 ◁ The Fool ▷
When this card shows up in a love tarot reading, get ready to embark on a new adventure. The Fool tarot meaning in love signals that you'll need to experience new things in order to find the romance that you desire. Be willing to take risks, be bold and expand your vision of the world and you may end up finding love in the most unlikely places. Surprises are in store for you.
Since the Fool represents the start of new journeys, it's tarot meaning in love can be an indicator of new relationships.
As with any new relationship, you may fear rejection, but this card indicates that this should not hold you back. When you open yourself up to the world, even in the face of embarassment or rejection, you may find what you are looking for. In love and relationships, the Fool tells us that we should be confident and have faith that all things will work out well. It tells us that instead of giving up, we keep trying, and look at the world with innocence and wonder. The Fool tarot meaning in love encourages open-eyed innocence and positivity.
With the Interactive Love Tarot you will learn the following about your relationship:
First position: What is currently happening in my love life?
Second position: What actions am I taking regarding my love life?
Third position: Given my actions and what is happening, where does this lead? Is there any advice for me?
Learn about his love life and where it's going
This is a free love tarot reading that uses a special tarot extension that we developed to understand your current love life situation, the path or actions you are taking and where you are going. You can apply this to all aspects of your love life, whether you are looking for love, trying to understand a relationship that is being born, or looking for answers about an existing relationship with your partner.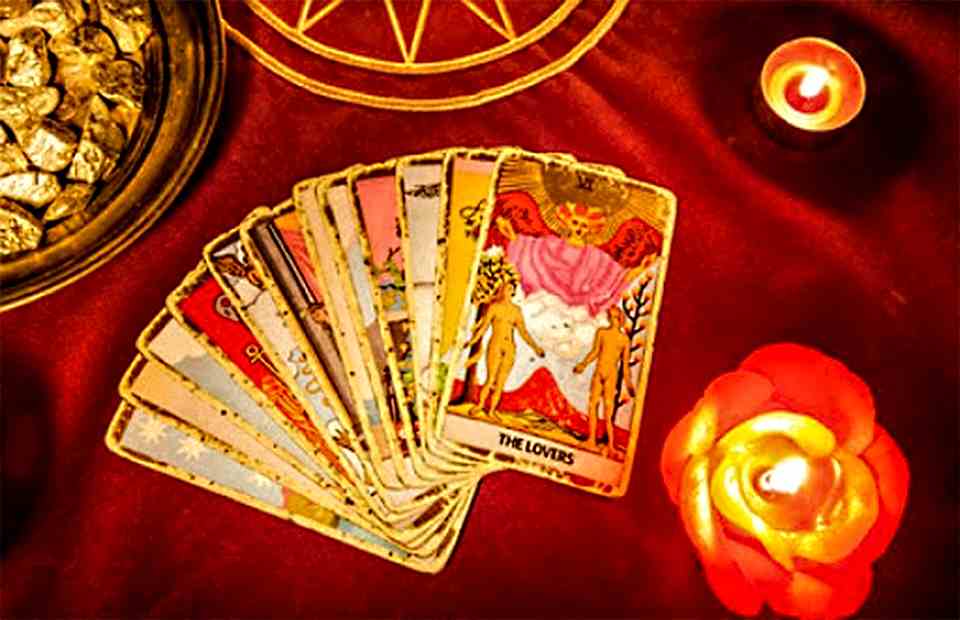 Questions to ask the Love Tarot cards while chatting Online.
Here are some simple and reasonable questions to ask the Love Tarot while talking to someone Online. These questions won't push you too much, but they will provide you with much more information than you simply asked for. I recommend doing our 3 letter reading for such questions.
Are you being honest with me?
A good way to confirm if your virtual sentiment matches your intentions. Some people are great behind the screen, but not so good in real life. The Interactive Love Tarot cards can help you get an idea of who is really on the other side of the chat.
Do you have feelings for me?
This asking formula gives enough room for a reasonable answer. It is better than asking how strong your love is. The person you are chatting with may not yet be in love with you, but that doesn't mean they don't have feelings or a serious little crush may come in the future.
Is it a good idea to meet in person?
If you want to take this further, you will have to meet yourself in person. Letters can tell you if the encounter is going to be worth it. If the resulting cards are too negative or peppered with warnings, you might need to wait a little longer and see how things evolve first.
And if you decide to have a real date with that person you met Online, make sure you have our Love Tarot website near you to provide you with the much-needed guide anytime, anywhere.
What can I expect from this relationship?
Again, this question is general enough to leave room for reasonable response and guidance as well. Is this worth working on? Can something good and / or serious come out of this? It is a better way to measure the value of this relationship than to ask about marriage and children yet.
Don't get into much more detailed questions for now. With the Tarot, as in "Love and Life": start at the beginning and let the cards set the scene.
The best Tarot cards of Interactive Love (Major Arcana)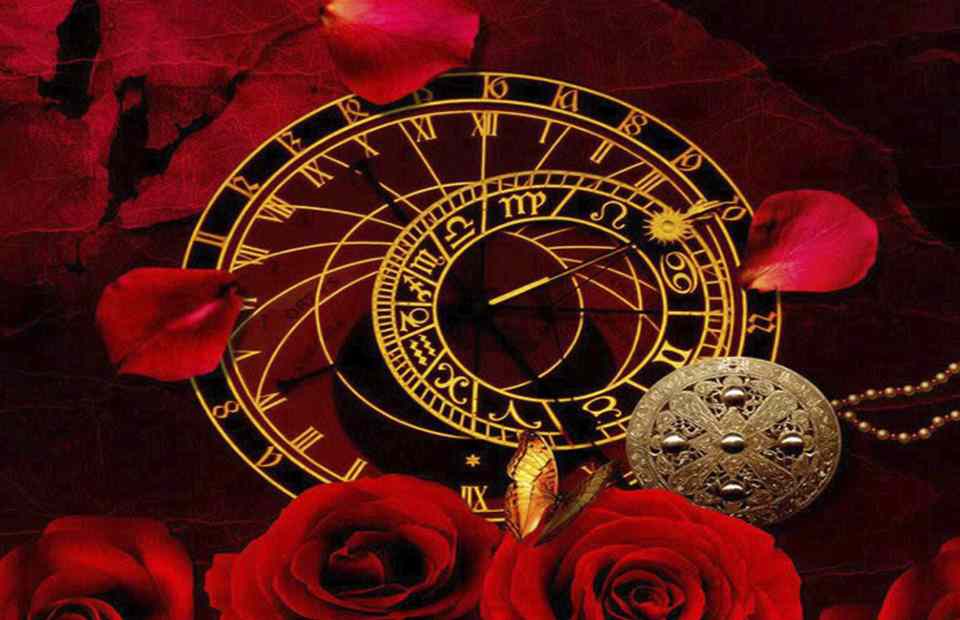 The Empress
Naturally, one of the most favorable love tarot cards that can come out in a reading is that of Los Amantes. This tarot card has a strong connection to love and relationships. It represents a strong connection between two people where there is tender affection and admiration. But on a more subtle level, it can also indicate that choices have to be made and this card will help you make the right choice when it comes to love.
Lovers
Naturally, one of the most favorable love tarot cards that can come out in a reading is that of Los Amantes. This tarot card has a strong connection to love and relationships. It represents a strong connection between two people where there is tender affection and admiration. But on a more subtle level, it can also indicate that choices have to be made and this card will help you make the right choice when it comes to love.
The devil
Don't be afraid of the devil's naughtier side. When it comes out in a love tarot reading, it can bring deep, sensual, primitive energy. The Devil's letter governs pleasure and sexuality and sometimes a type of attraction that can lead to obsession. If balanced, this card adds another layer of passion and desire to a relationship.
The Hierophant
The Hierophant due to its strong connections with tradition and religion, may indicate marriage. In love, this tarot card can mean a deep commitment between two individuals.
Sun
Traditionally, the Sun represents success, joy and happiness, as well as harmony between the conscious and the unconscious. In love, this is no different. This letter can mean happiness in love, and it can even mean marriage or prosperity.
Using the Love Tarot to solve your doubts about an Online appointment
Have you recently started chatting with someone and are you having questions? An online date, without having a real vibe like a normal first date or when you meet someone at work or while partying, it can be difficult to know what is what. Using the Love Tarot to ask about the people you have met Online can help you see more clearly and decide if you should take this further or not.
When things start to seem real, questions start to arise: Are you being honest? Should I meet this person to really know him? Will you disappoint me? Is this person manipulating me?